So Far we've rounded up the best of android apps and game at moment based on publishers, App ratings and user reviews, Feel free to submit your android Apps Or Games to Android Phones In Nigeria for free Reviews and ratings by our audience. Below are the best 2 android apps and Game  at the moment:
Apple Music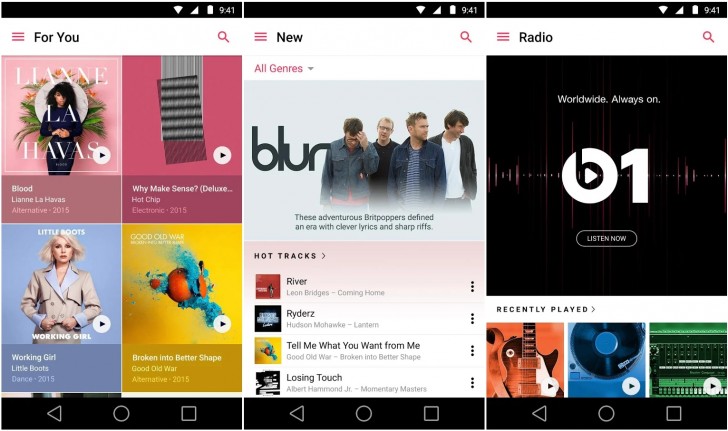 After a rather long wait, Apple finally released the Apple Music app on Android. Although still technically beta, the app works fine and is more or less on par with the iOS version. You have access to the entire library of music available in your region, along with curated playlists and the Beats 1 radio station. The songs you purchased on iTunes can be streamed in a separate section. You can also download songs to play them offline later. The only thing missing from the iOS version is the ability to stream music videos but other than that this is a fully functional app. Apple has also made the app look like a native Android app, down to the use of Roboto, which is more than what you can say for Google's apps that use Android design and fonts on iOS.
If you are using the service for the first time, you get three months of free subscription. The app requires you to have an Apple account, however, and also provide your credit card information, which will be charged once your free subscription ends. If you already are a member, then you just need to sign in to start using it.
YouTube Music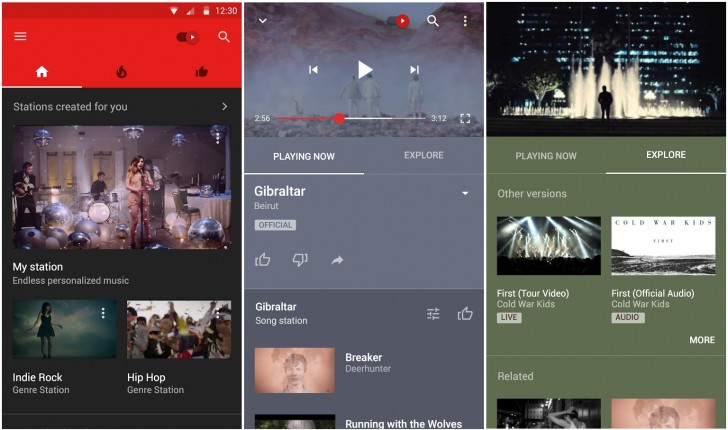 Hot on the heels of Apple Music launch, Google released the YouTube Music app for Android. First things first, the app is US only for now. (Users from other countries can download the YTMusic App with An Apk download link found here) With that out of the way, YouTube Music is an app with focus on music, behaving pretty much like any of the music streaming apps but instead of just audio you have video as well. Clicking any video starts a non-stop station. You can create personalized stations for yourself. The app also learns your taste and suggests accordingly, along with showing new music and classics. You will also be able to see concert footage and live recordings. If you are a YouTube Red subscriber, you also get ad-free experience, background playback, offline playback, and an audio-only mode without the video.
Tap Tap Dash

Tap Tap Dash is a ridiculously addictive, fast paced action game, where you have to quickly tap the screen to change direction or jump when your character reaches the marked point on the map. The map keeps rotating around as you move and the character speeds up, making things extra difficult as you play along. Once you get into the rhythm, it's hard to put down the game even if you die repeatedly, which you will. The game is free, but for a small fee you can remove the ads.
METAL SLUG 3
The legendary NEOGEO 2D action shooting masterpiece "METAL SLUG 3" heads out to Android devices! Use various weapons and slugs to fight your way through and survive on the battlefield!!
Not only a perfect port of the original NEOGEO game!
In addition to its classic "ARCADE MODE", this perfect conversion of "METAL SLUG 3" includes a "MISSION MODE", allowing you to select in which stage you want to play!
You can now train yourself in your favorite stages or those which give you a hard time!
Let's have your comments below.
Recommended:
Recommended: